Setting Up Your Online Payments Account
If you have not set up your Online Payments yet, you will see an informational page with an intro video as well as some FAQs about the Online Payments portal. To begin, you will need to click the "Create Reseller Account" button.
Once that button is clicked, a form appears that will first ask for some basic information: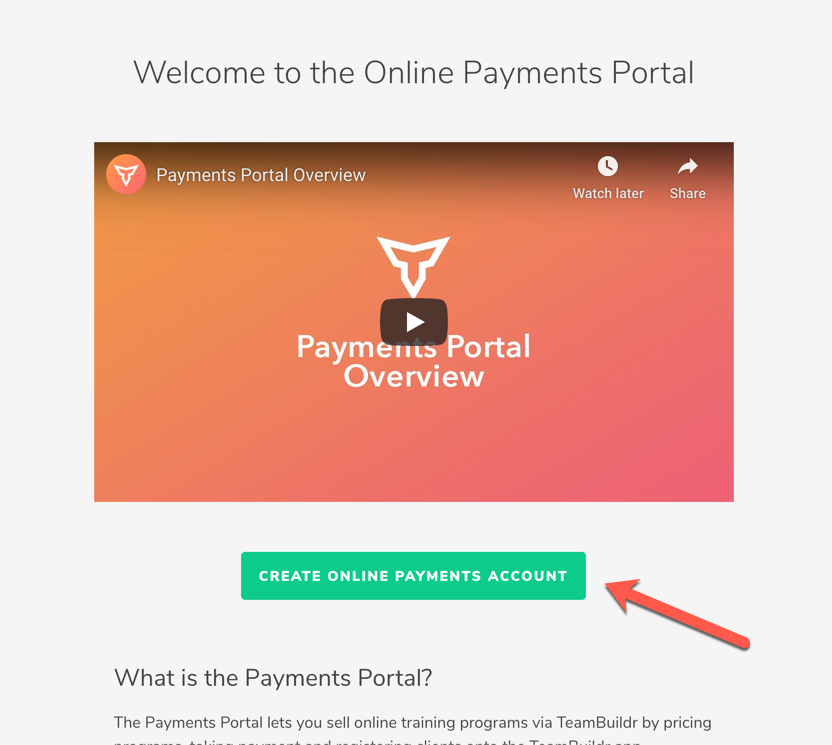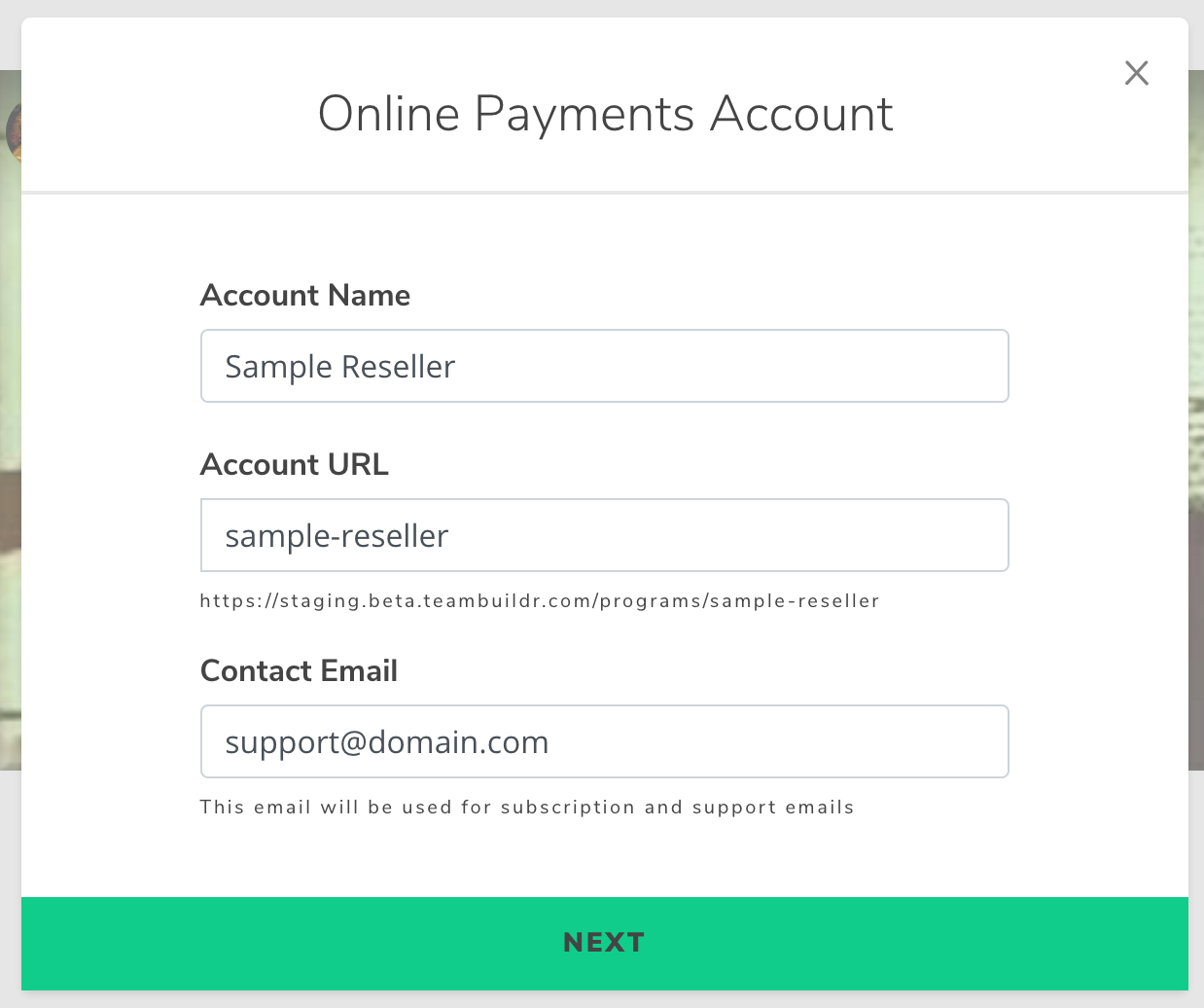 Account Name - the name for your Online Payments account that subscribers will see
Account URL - the "slug" for your online payments account that you will present to potential subscribers

ex.: https://app-v3.teambuildr.com/programs/your-account-name

Contact Email - an email address that subscription receipts and cancellations will be sent to as well as subscriber support emails
After filling out the above information and clicking "Next", you will then be prompted to create/link your Stripe account. Stripe is the payment processing platform that Online Payments is built on top of. You will be creating an account through Stripe that will be managed by TeamBuildr. This will allow subscribers to purchase Programs from you and make the deposits right into your bank account. Watch this video to learn how to create or connect a Stripe account.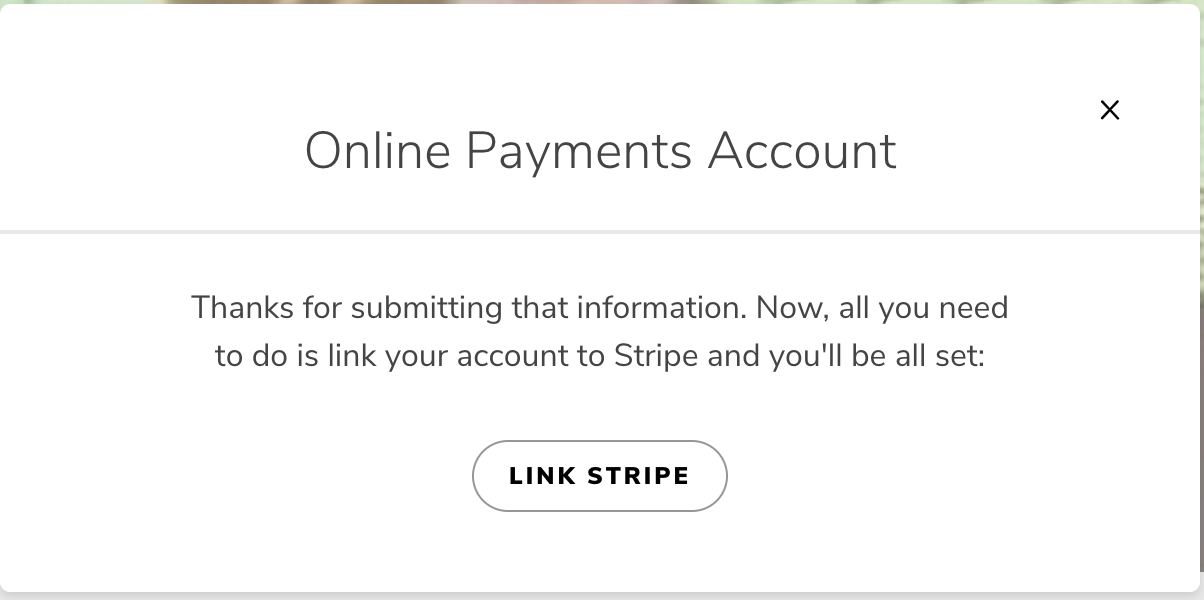 ---
---